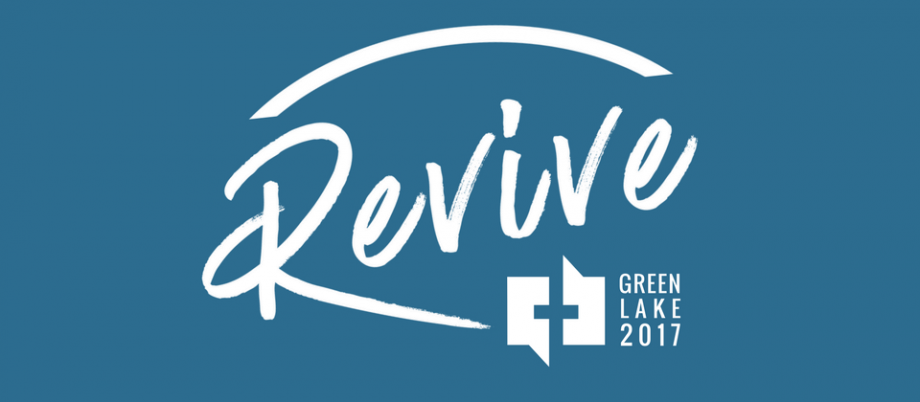 Save
Save
Save
Save
Cornerstone Church's
Revive Weekend Retreat 2017
The LORD Is Doing Something New
"Behold, I am doing a new thing;
now it springs forth, do you not perceive it?
I will make a way in the wilderness
and rivers in the desert."
Isaiah 43:19
The landscape of our lives can sometime resemble a desolate wilderness or a dry desert.
That's why every heart, from time-to-time, needs to set aside a time for renewal and refreshing.
Are you ready for God to do a great work of revival in your life ?
Come away, together with your family and church, to Green Lake, WI
for our Revive Weekend Retreat at the Green Lake Conference Center
with special speaker, Bob Sorge. November 3rd – 5th, 2017.
Sign-up and Register today !
Retreat Registration Info & Forms
Registration forms and retreat information are available online (below) or at Cornerstone. Drop-off your completed
Revive Retreat Registration Form
and deposit on Sunday morning at the Retreat Table in the Gathering Place. Questions?
Email us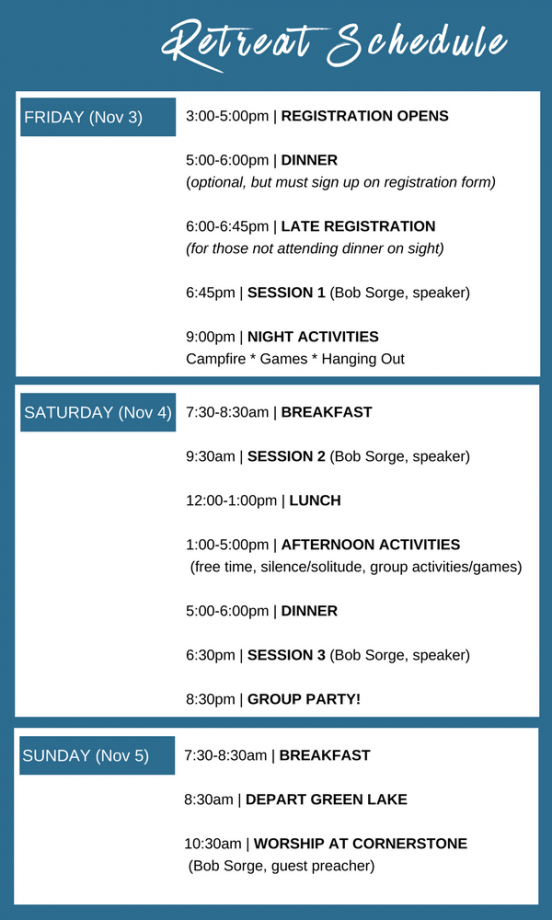 Save
Save